Buy 2 or more Get EXTRA 10%OFF -automatic discount!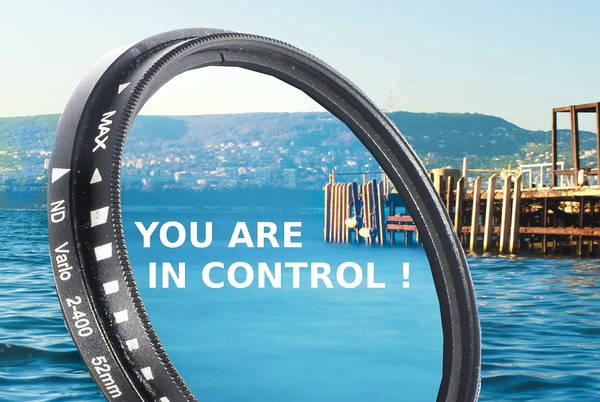 ND Vario 2-400 reduces intensity of light allowing you greater flexibility to change the aperture, exposure time and/or blur of subject in different situations and atmospheric conditions.
Instead of reducing the aperture or increase shutter speed to limit light , you can add ND VARIO 2-400 and enjoy total control of virtually any light environment.
IT'S LIKE HAVING AN EXTRA CONTROL DIAL ON YOUR CAMERA BODY
!
The two glass elements precisely align to control the amount of light your sensor receives.
Simply turn its exterior ring to limit light all the way to -minus 9 f.stops without wasting time changing or adding filters.
You can get up to 30 seconds exposures on a sunny day !
✓ APPLY SLOW SHUTTER SPEEDS under strong sunlight exposure,up to 30 seconds
✓ SHOOT IN BRIGHT CONDITIONS with wide apertures such as f-1.4 ; f- 2.8

✓ SAVE TIME by not needing to change filters constantly to change the effect
✓ SAVE SPACE in your camera bag by carrying only one filter with the same capability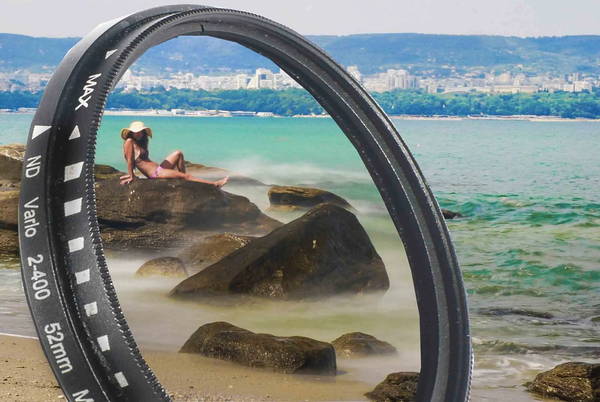 ✓ APPLY SLOW SHUTTER SPEEDS under strong sunlight exposure: up to 30 seconds
✓ SHOOT IN BRIGHT CONDITIONS with wide apertures such as f-1.4 ; f- 2.8
✓ SAVE TIME by not needing to change filters constantly to change the effect

✓ SAVE SPACE in your camera bag by carrying only one filter with the same capability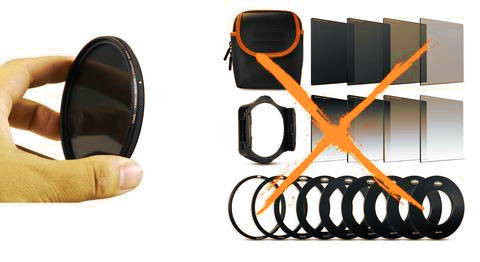 ND VARIO 2-400 can take place of a range of graduated filters :

✓ ND2
✓ ND4
✓ ND8
✓ ND16
✓ ND32
✓ ND64
✓ ND128
✓ ND264

✓ ND400